MM Innovations, LLC - Bethlehem, PA Car Audio
1814 E. Susquehanna St - REAR
Allentown, PA 18103
610-791-AUTO (2886)

Bethlehem, PA 18015 / 18016 / 18017 / 18018 / 18020 Remote Start Installation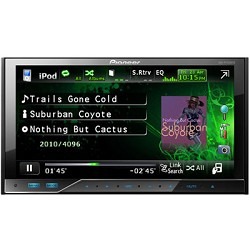 Local Car Audio, Video, Window Tint Specialists
If your ready to move forward with your vehicle we can help! Want to make it more convenient? Let us install a keyless entry system or automatic remote car starter. Is your audio system lacking? We can replace your radio, speakers, even add an amp or subwoofer for excellent sound. We take pride in our installs and treat every vehicle like our own. From GM/Ford/Toyota to BMW/Mercedes/Porsche, we are experienced and comfortable working on all types of vehicles.
Maybe you just want to be able to listen to your iPod in your car and the old tape adapter isn't cutting it anymore. We have the perfect solution to fit your vehicle and can add it without changing your radio! Whatever your project is, give us a call and we will go over your options.
We also offer window tinting. Block the heat and help keep your interior cooler. 5%, 20%, 35% the choice is yours we have a variety of shades to choose from. Whether your just looking to match the OEM look on the back on your SUV or want to tint your whole car, we can get you going!
If your coming from southside Bethlehem, take 3rd or 4th st and continue on Broadway or Delaware Ave through Fountain Hill. From the north or west take route 22W to 378S and turn right on Broadway or Delaware and continue through Fountain Hill. Bear right at the gas station at the top of the hill and that is where Susquehanna St starts. The next road will be Park Avenue. We are at 1814 the corner of Park & Susquehanna in the REAR of the building.