MM Innovations, LLC
1814 E. Susquehanna St - REAR
Allentown, PA 18103
610-791-AUTO

Radar / Laser Detection

K40 RL360 Radar Detector System
360° Protection
Ticket Free Guarantee
3-Year Warranty
Completely Hidden Installation
Use GPS to mark locations
Turn any band on or off
You've heard of it, you've read about it, we have it. The RL360 combined with an EX-2 Defuser is the most advanced radar detection system available. For those looking for the ultimate in protection without any sacrifice to the cosmetics of your interior, this is the system for you. The RL360 also has the ability to turn any band on or off which makes it an ideal system for higher end vehicles such as Mercedes, BMW, Porsche, etc equipped with radar guided cruise control.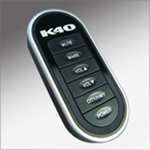 K40 RL200 System
Ticket Free Guarantee
3-Year Warranty
Completely Hidden Installation
Customizable Settings
The RL200 is very similar to the RL360 with the exception of the rear detection. The RL200 is forward facing so if you are not concerned with threats from the rear, the RL200 is the perfect system for you.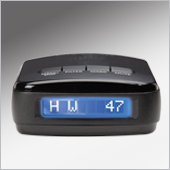 K40 RL100 Portable System
Easy to take from car to car
Mark locations by GPS
Turn any band on or off
Displays your speed and direction
Don't let the compact size of the K40 RL100 fool you. It still has the ability to pick up all of the radar and laser bands and also adds the convenience of being able to use it in any vehicle. Great protection at a reasonable price.