MM Innovations, LLC
1814 E. Susquehanna St - REAR
Allentown, PA 18103
610-791-AUTO

Directions
Located in Allentown/Salisbury on Park Ave which runs between Susquehanna and Emmaus Ave. The directions below will get you to 1814 E. Susquehanna St. Once you arrive come around to the rear of the building by turning onto Park Ave and parking in the rear lot.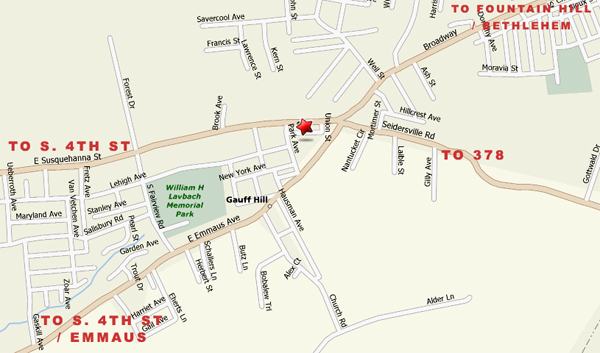 MM Innovations, LLC

1814 E. Susquehanna St - REAR
Allentown, PA 18103
610-791-AUTO



From Emmaus: Follow Emmaus Ave towards Bethlehem/Fountain Hill. Make a LEFT on Park Ave.

From Bethlehem/Fountain Hill: Follow Broadway up the hill. At the top you'll see the Daisy Hill Gas Station. Continue / Bear right onto Susquehanna St. Look for the Park Avenue Barber Shop and turn left on Park Ave. Then make a quick left into the parking lot.