MM Innovations, LLC - Window Tint
1814 E. Susquehanna St - REAR
Allentown, PA 18103
610-791-AUTO (2886)

Window Tint in Allentown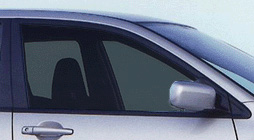 Top notch car window tinting!
Trying to pick a shop to tint your windows in the Lehigh Valley / Allentown / Bethlehem area? Don't settle for bubbles or tint that fades to purple! Maybe you want to protect your newly installed Car Audio system. We can tint your car, truck, or SUV windows in a variety of colors and shades. Whether you want the windows darker for more privacy or to remain clear but to lessen the heat, we can help!
Already have your windows tinted? We can remove existing tint as well. If you were in an accident and had a window broken we can redo the replaced window to match the rest of them.
Have a Mercedes with the double pane windows? Not a problem we have the perfect tint for those vehicles as well. Whether your looking to get the front windows of your SUV done or a 2-door / 4-door car - give us a call!
- Privacy film tint to hide what's inside
- Reduce interior heat build up
- Add an extra layer of security against thieves
- Give your car a cleaner stylish look
- Lifetime Warranty against fading, peeling, and cracking